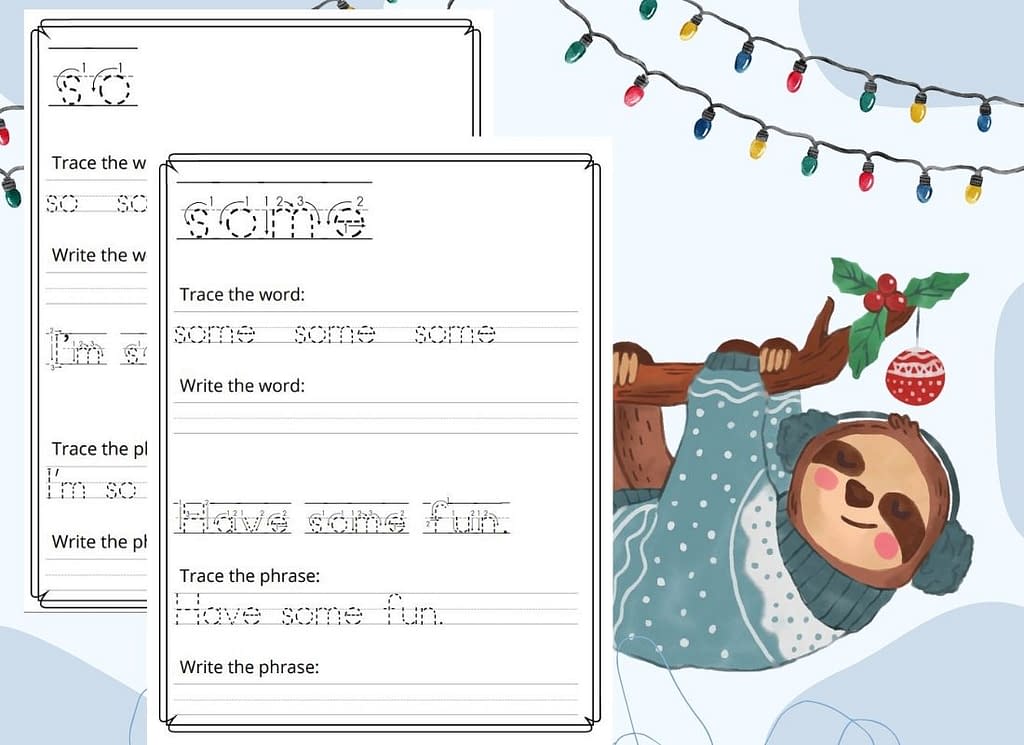 Vocabulary Builder: Sight Words for First grade -Tracing Workbook
Fun and fundamental spelling and writing activities. Word tracing combined with fun activities and cute designs help kids stay engaged while learning throughout the book.
This workbook consists of 30 tracing worksheets with high frequency sight words for First grade kids.