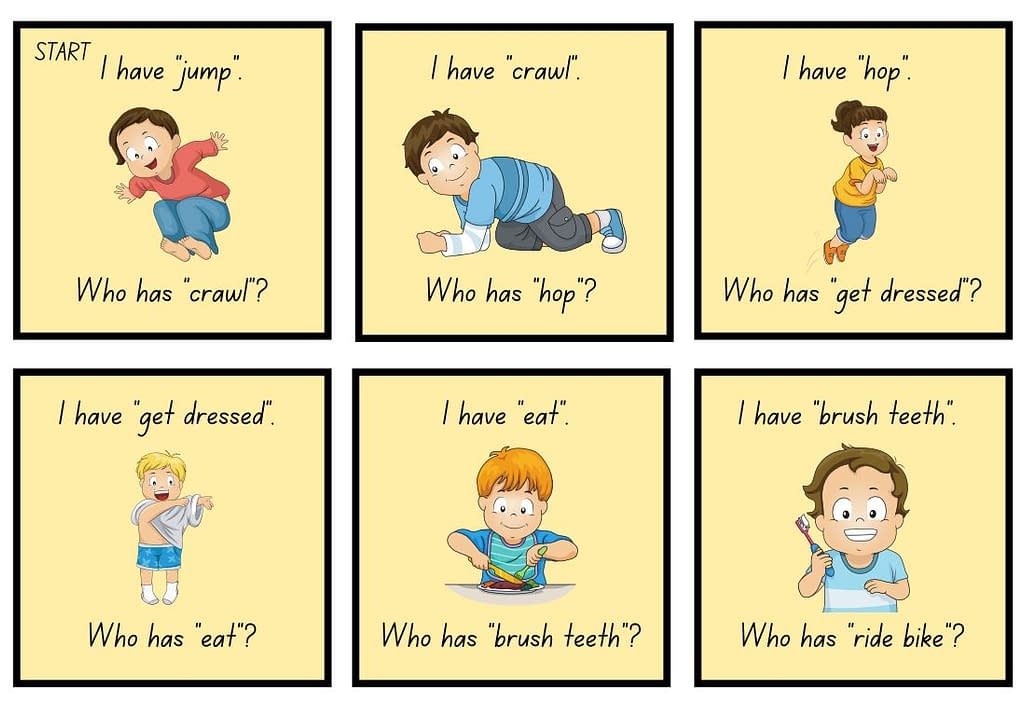 Vocabulary Builder Flash cards – 48 "I have and Who Has" Action verbs flash cards
Printable PDF file with  "I have and Who has " Action verbs flash cards sheets.
48 Illustrated Action Verbs Flash cards to increase vocabulary and teach simple sentences.
Verbs flash cards for teaching action words in a playful way, perfect for parents, teachers, homeschoolers, nurseries, kindergartens, preschools, secondary schools up to speech therapy, autism and dementia.
Great for language development and language acquisition for all grades and all level students to learn a new language simple, clear, highly entertaining and effective for both, students as well as educators.
Versatile vocabulary picture cards for babies 1-2 years old and toddlers 2-4 years old. Perfect for kids, children, adults as well as seniors. Easily encourage all learners to interact with the teacher and with other students, allowing accelerated and exciting language learning.
Make your Own Flash Cards:
Download the A4 size PDF File
Print it on A4 size Card Stock Paper 
Cut the cards according to the borders.