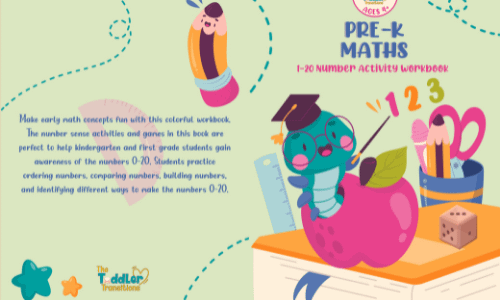 Pre K Math: 1-20 Number Sense Activity Work book
These number sense activities and games are perfect to help kindergarten and first grade students gain awareness of the numbers 0-20. Students practice ordering numbers, comparing numbers, building numbers, and identifying different ways to make the numbers 0-20.
What is number sense?
Number sense is the ability to identify and conceptualize numbers. From an early age, we want our students to be able to identify different quantities and understand what those numerals mean. In this unit, students focus on identifying numbers in many different forms, ordering numbers, and building numbers 0-20.