Elsa and Anna became a household name around the world ever since Disney released Frozen and the craze went up further with the latest release of Frozen 2.  The movie frozen took the viewers on a magical journey and immersed them into the world of Arendelle and formed an incredible connection with the lead characters Elsa and Anna.
In this article, we will attempt to create a piece of frozen magic by creating Elsa's drawing from the Movie Frozen 2. This step by step instructional video will show kids or adults the easy way to draw and color Elsa.  Drawing is not only a quiet and fun activity but it also develops mental visualization and hand-eye coordination skills for your kids.
Lets Get Started, Below is the step by step video to draw Elsa :
If you just want to color Elsa , click here to download the coloring page .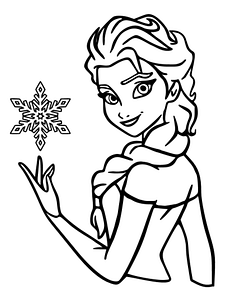 Below are some of the supplies(Amazon Affiliate Links) you might need to enhance your drawing :