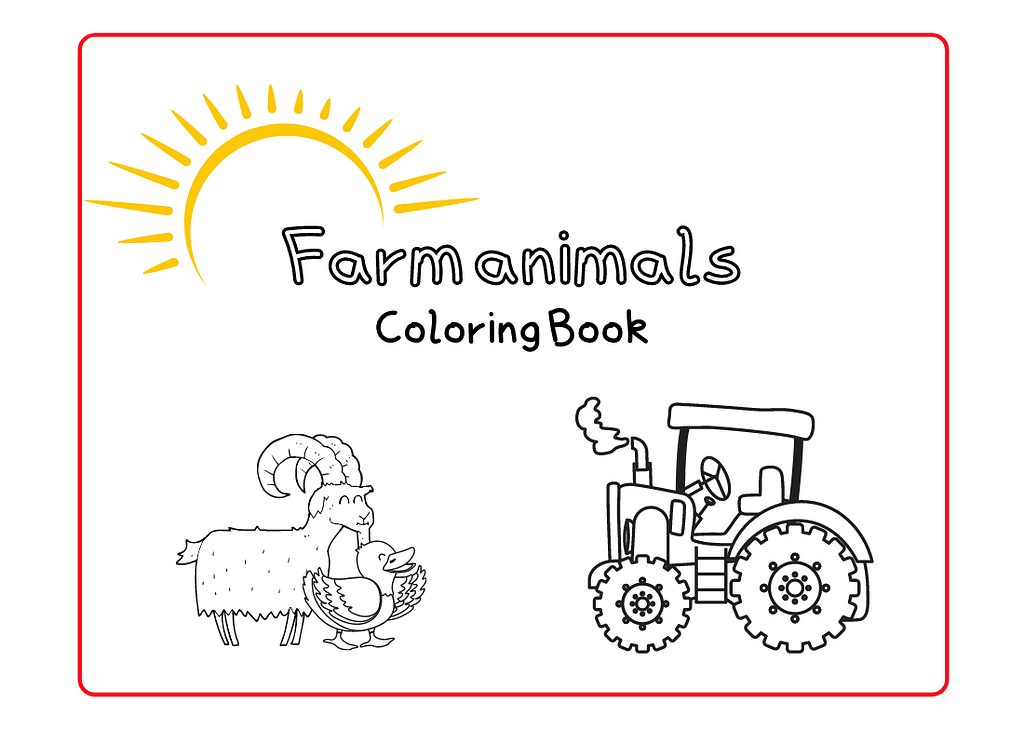 Farm Animals Coloring Book
This children's coloring book is full of Cute farm animals. Great to build vocabulary along with color activity. Suitable for kids from ages 4 to 8 years.

Book Features:
• 30 unique Farm Animal Illustrations
• Printable A 4 size PDF file
• Age appropriate coloring pages for primary age children under 8 years, with Farm Animals themes, including: Cats , Cows , Ducks ,Sheep, lama, Pigs etc..

Activities such as coloring can improve your child's pencil grip, as well as helping them to relax, self-regulate their mood and develop their imagination.