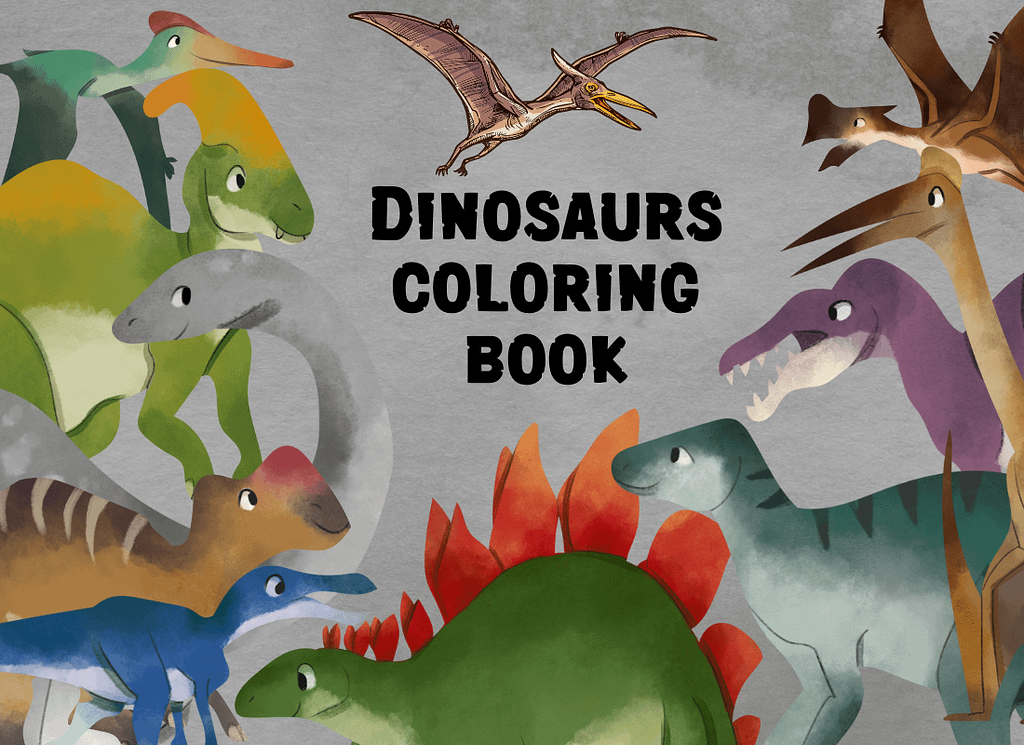 A herd of prehistoric creatures comes to life on the pages of this exciting coloring book.

Inside this Printable Book ,you'll find 29 large illustrations of pre historic dinosaurus including the long-necked Apatosaurus and the mighty tyrannosaurus, as well as the ankylosaurus, stegosaurus, triceratops, parasaurolophus, and other awesome reptiles.

A great way to become acquainted with dinosaurs, this exciting book will also teach you new words while you're having fun coloring. Download the book and have fun coloring .